Calling all homeschoolers, virtual learners and EPIC students!! 6 week painting class coming to Color Me Mine Norman starting Oct 14th!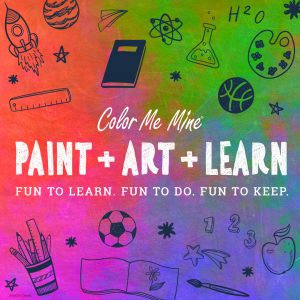 We will be learning how to work with clay, prep greenware for firing, glazing & firing, painting techniques and more! Limited seating and local social distancing ordinances apply.
You can either book by clicking the image or call to reserve your kiddo's spot(s). Ideal for grades 3-6.
We will be hosting an art show at the end of the class as well so all pieces can be shown off to friends and family members!